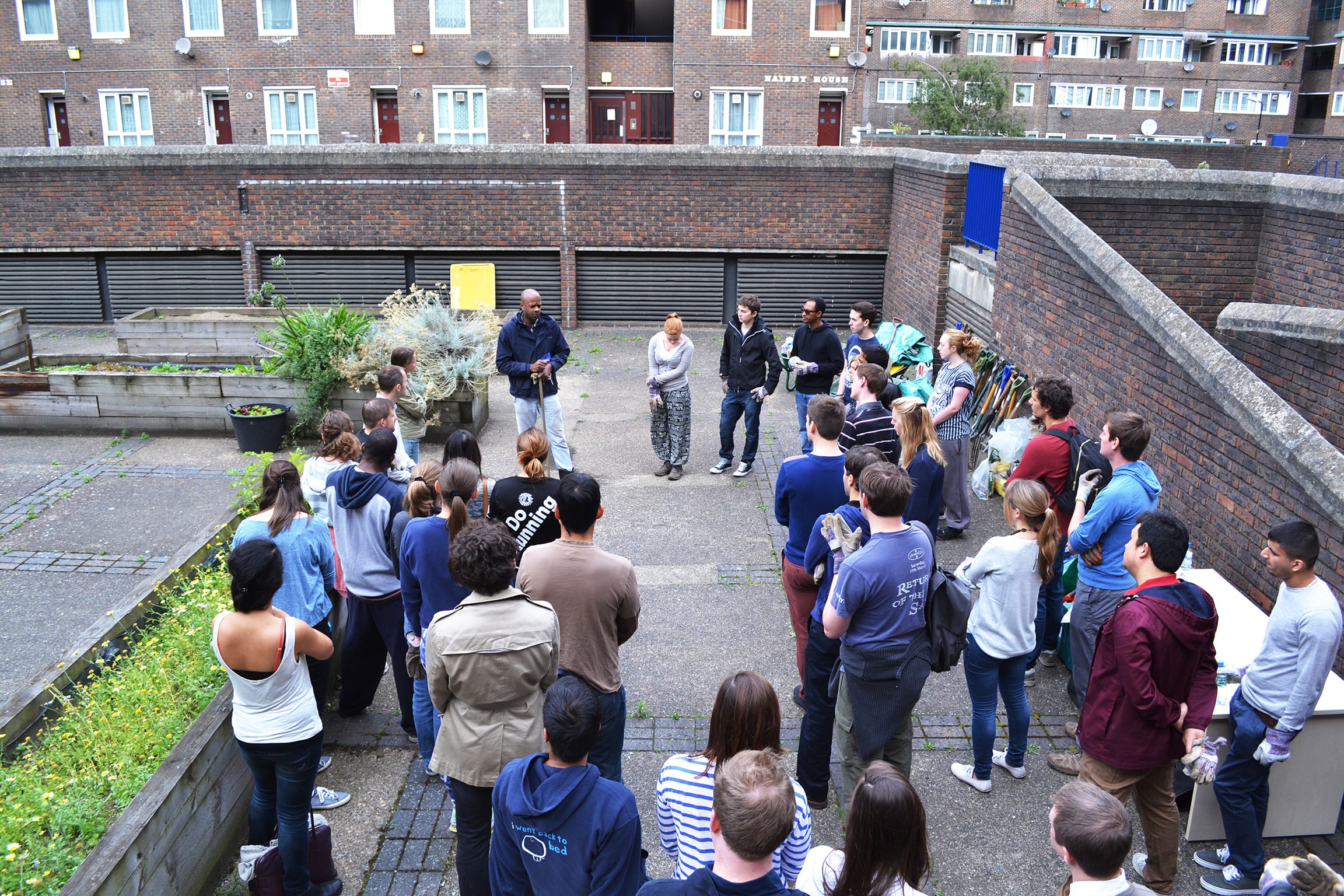 Corporate social responsibility
Since 2008 Progress has been working with a number of high level multinational corporate companies as well as governmental departments to create and develop inner city food growing spaces for a number of low income areas.
Progress has been running Organic Cultivation Projects in deprived areas of London inner cities since early 2004. It is an organization that helps the communities of tomorrow. Our aims are to improve the wellbeing of people within their communities through outdoor activities. This aims to address the issues of mental and physical well-being through outdoor activities, social inclusion, ecologically friendly use of city space, good health, knowledge of where food comes from, cookery, enjoyment of redeveloping urban land, and public art within our spaces.

These spaces have served to create areas of social inclusion for multi cultural communities through the purpose of inner city food growth. The age range for our participants has been from two to ninety six years old. Our aim has been to give back to the community's physical spaces for the purpose of well-being and to create a sense of community at a time when it is very much needed through function and beauty.